Affiliate Marketing is an easy way for you to make money on your blog or channel without having to sell anything yourself and it also gives you more freedom with what you promote because you're not limited to just one brand.
Plus there are no requirements about how often you need to post or write new content.
To help you get started, I thought to answer the Top 45 most Frequently Asked Questions (FAQs) that (especially) beginners have about Affiliate Marketing so if you have any questions, feel free to check out the answers below or drop me an email.
If you are new around here, make sure you bookmark this page in your browser or subscribe to this blog so you don't miss any new posts.
Table of content
Ultimate Guide To Affiliate Marketing: Top 45 FAQs
Answered
What is Affiliate Marketing?
Affiliate Marketing is a marketing strategy in which the affiliate earns a commission by promoting other people's (or company's) products.
It can be done through social media, email marketing, or by creating your own website.
How does affiliate marketing work?
You promote other people's (or company's) products and services to earn a commission on every sale.
So when someone clicks ads or links on your site, buys something from that website, visits some pages on the website, or anything else, you'll get paid.
The advertiser pays you an affiliate-specific commission anywhere between 5% to 90% per sale.
So basically, you earn money by promoting other people's products and services, not your own.
What are the best affiliate programs to join?
The best affiliate programs for you depend on which niche and audience you're targeting because every industry has different products that are more popular than others.
However, some affiliate networks like ShareASale, Clickbank, and CommissionJunction are great for most niches.
How much money can I make with Affiliate Marketing?
There is no limit to how much you can earn with affiliate marketing but it really depends on the niche you're targeting and your efforts in promoting products.
Top affiliates from most affiliate programs earn around $10,000 per month, and many top players earn more than that.
How do I find products to promote?
If you already have a blog or channel, you can check what kind of content your audience is interested in and then look for affiliate offers on platforms like ShareASale or Clickbank.
If you are new to blogging, you can join an affiliate network and then promote products from companies that offer those platforms.
What will I get if I sign up for an affiliate program?
Each affiliate program has different offers but usually, the affiliate (you) gets paid a percentage of the sale converted by the affiliate links.
The sales range from 40% to 75% depending on the product and niche.
What if I don't want to promote "bad" products?
That's perfectly alright but you should clearly state on your site that you only recommend high-quality stuff and let potential customers decide whether they think a product is good or not instead of promoting you.
Do I have to do anything after a sale is made?
It depends on the affiliate program and whether they are a subscription-based service.
Usually, all you need to do is send out emails about sales or new products that you're promoting.
If it's not a subscription product, you can set up a thank you page after the customer purchases something through your affiliate link.
How often do I need to promote an affiliate product?
There's no limit on how often you need to send out emails but usually, it's best to only send them out once a week or more if there are sales and new products.
Many people argue that the "less is more" approach works best because it doesn't spam your subscribers.
Can I promote any kind of affiliate product? Or do I need to stick to my niche?
You can promote as many or few products that you like, and many bloggers have even used the same affiliate links on their personal websites and social media accounts.
However, if you want more sales from the same audience, it can be good to stick with products related to your niche.
How should I present affiliate offers? How should I design my affiliate links?
It's really up to you because you're promoting someone else's product. However, I always recommend linking directly to the sales page instead of a product listing page or your affiliate dashboard.
Some people also prefer to link directly to the company's homepage if they're promoting multiple products from one brand, but it really depends on what kind of content you write about and how that offer fits into that.
What content can I use to promote affiliate offers?
You can use any kind of content to promote affiliate offers and products so long as you're not copying the information from the website or sales page.
You could write an entire blog post on why you love a certain product, include your affiliate link at the end, and talk about how it has impacted your life, saved you money, etc.
You can also use a video and include your affiliate link in the description or as a text overlay when you're done talking about the product.
You could create an infographic about a topic related to your niche and include pictures, stats, and data that related to your affiliate offer.
Can affiliate marketing be done without a website?
If an affiliate program is set up on a website, you might be able to link directly there.
However, if you are going to promote products through social media or in email newsletters, it can be pretty tough to do so without a website. In other words… yes!
Suggested Reading: How to create a blog that gets 25k visitors from Google
Can affiliate marketing be done on Facebook?
Absolutely. Many bloggers have found success just by creating Facebook groups, adding products from their niche to that group, and then promoting those products to the members of that group.
Suggested Reading: Facebook Marketplace: 8 ways to boost your sales
Can affiliate marketing be done on Instagram?
Yes. Similar to Facebook, many bloggers have found success by creating Instagram accounts, adding products from their niche, and promoting those products to their followers.
Can affiliate marketing be done on Youtube?
Many bloggers and YouTubers are having success with this method as well except that it's usually easier to create a video about your product than writing a blog post.
Can affiliate marketing be done on Twitter?
Yes. It's more difficult because it would be tough to create a post solely about your product, but you could include the product in multiple tweets that also talk about other things related to your niche.
Can affiliate marketing be done on Pinterest?
Yes. It's one of the best ways to drive more traffic to your affiliate offers and products through Pinterest, so be sure to include affiliate links when you share things about your niche on this site.
Can affiliate marketing be done with email marketing?
Yes, but it's less effective because people expect newsletters from brands or bloggers they trust, so you'll need to make sure that your newsletters always contain quality content, and it's also extremely important that you don't over-emphasize affiliate links.
Can affiliate marketing be done on TikTok?
Yep. It's pretty much the same as Instagram except you'll be sharing videos instead of photos.
Can affiliate marketing be done on Snapchat?
Yes. There are brands like Rosetta Stone that have been able to create great videos promoting their products through Snapchat, so there is definitely potential here.
Can affiliate marketing be done with webinars?
Yes, but they are pretty intimidating if you're a beginner. The great thing about webinars is that they allow you to build an email list and get sales from non-blog traffic.
Suggested Reading: How to design your content for a perfect webinar experience
Is it possible to make more money with affiliate marketing than blog ads and sponsored posts?
Yes. If you're promoting high-ticket items or you have a very large audience, then that's definitely possible.
Are there more male or female affiliate marketers?
As far as I could tell by searching Google and looking at blogs, the majority of affiliate marketers are men. Of course, this isn't necessarily surprising since most bloggers and online marketers are men, but it does make sense since most affiliate programs tend to be focused on male-dominated niches.
Is affiliate marketing hard?
No. You'll have to learn a few new skills such as copywriting, SEO, A/B testing, etc., but it's not very difficult once you get the hang of it.
What is the best way to promote affiliate offers on social media?
What you do will largely depend on your niche, but I would suggest varying the length of your posts.
For example, if you're sharing a blog post about your product that's very long or detailed, then consider adding a short blurb about the product and linking to it at the end.
For shorter posts, try to add a short blurb about the product and link directly to it within the body of your post.
How do I get products for my affiliate links?
Many bloggers find success with Amazon so I recommend starting there.
Once you've picked out a few products that interest you and your audience, it's important to look at the competition. There are two great tools for this: JungleScout and Ahrefs. Here's how to use each of them:
JungleScout – This tool will show you what kind of links/keywords your competitors are using and how much traffic they're getting. You can then see what you need to do to compete with them.
Ahrefs – This tool will show you the number of domains that are currently linking back to their website as well as the number of referring domains (i.e., how many other websites link directly to their website).
Suggested Reading: How To Build Backlinks That Google Will Love?
How does affiliate marketing work with Amazon?
Amazon offers a great affiliate program with the Amazon Associates program and an even better one with Amazon Influencer.
The Amazon Associates program allows you to earn a commission on anything that is sold through your links.
It doesn't matter if someone buys something directly from you or if they buy it from someone else (i.e., another blogger) who has used your affiliate link.
The Amazon Influencer Program is basically the same as the Amazon Associates program except you'll earn a higher commission rate.
So, if someone buys something from you directly using your link, you get 4% of the sale. If they buy it from someone else who uses your link, those people in between can earn anywhere from 2% to 5%, depending on the level of their account. Amazon Influencer accounts get a 7% commission rate but they only last for one year.
For instance, if someone buys something from you directly using your link and then they buy something else that's sold by another person who uses your affiliate link, that second person will get the 4% commission rate as well.
Is affiliate marketing a long-term venture?
Depends. Is it something you want to do indefinitely or just one of the many things that you're doing to make money online or as a side hustle?
If you don't like promoting products and interacting with your audience, eventually, it's not going to go as well as when you first started.
What should I avoid with affiliate marketing?
You need to keep in mind that the reason you're promoting these products and services is that they help your audience, but some people may see it as a way for you to make money off of them without delivering any value.
So be sure, to be honest about how this benefits them!
How do I get started with affiliate marketing?
It all starts with a blog or website. You need a place for your potential customers to land so they can find out more about what you're promoting.
There are many sites where you can set up a free blog such as WordPress, Blogger, Tumblr, Posterous, etc.
Then all you need to do is add affiliate links and content related to your niche to start making sales with affiliates' products.
Can affiliate marketing make you rich or millionaire?
If you are wondering if affiliate marketing is for you, just remember that it's one more way to make some extra income on the side.
It's not a get-rich-quick scheme but it can be very rewarding in the long run when you build your audience and learn how to do it right.
The great thing is that you can basically do this from anywhere in the world with an internet connection and a computer or mobile device that uses electricity.
You don't need to invest in any expensive equipment like cameras or lenses… just make sure your connections are secure so no one steals your passwords and information!
How affiliate marketing is different from network marketing, multi-level marketing, or pyramid scheme?
They're all basically the same thing when it comes to making money in the end. It's just how they do it that's different and allows them to still make sales.
When did affiliate marketing start? What's the history of affiliate marketing?
It's estimated that affiliate marketing started during the late 1990s when webmasters got paid commissions simply by promoting a merchant's products on their sites.
To make sales, merchants had to have something of value for these webmasters to promote in return for their "publishers'" efforts and this would lead to viral growth throughout the Web.
The growth of affiliate marketing – for both merchants and publishers – doesn't show signs of slowing down anytime soon.
Which affiliate marketing program offers pay-per-click?
None. Several affiliate programs out there claim to offer pay-per-click, but I suggest you read their terms very carefully.
The merchant pays each publisher a set amount for every person who clicks on the link and purchases something from their site. They call it pay-per-click since you get paid once someone has clicked on your link (and purchased something) through it.
Which is better affiliate marketing or dropshipping?
It's up to you really and it depends on what niche you're into.
If you're good with creating websites, affiliate marketing may be the way to go, but if not, dropshipping will definitely work for you as long as you select a reputable merchant that actually ships the products they advertise!
What are some of the key benefits of affiliate marketing?
Related to this is your website traffic. If you have many visitors, you will get more commission for every sale that someone makes who clicks on one of your affiliate links!
If you're promoting high ticket items rather than low-ticket ones, you'll be making more money per sale as well and it's definitely worth it!
The beauty of affiliate marketing is that you don't need to have your own website and brand. You can promote other people's stuff and if it sells well, then the profits will be yours to keep!
Is affiliate marketing an easy way to make money?
A big benefit for anyone looking for ways to earn extra income is that you don't need to have your own website and domain name. You can promote products from multiple merchants as well so the earning potential is very high!
Where to learn affiliate marketing?
You can study affiliate marketing online or on YouTube to get familiar with it and try out different strategies for promoting products, pushing sales, and keeping track of things.
Affiliate marketing vs Amazon FBA – What's the difference?
This is a question that both beginners and experienced Amazon sellers ask.
If you're a beginner in the world of online business, you might be wondering what this means but for those who are already into product promotion, this is best explained by comparing two different things – affiliate marketing and Fulfillment by Amazon (FBA).
The most common way to earn money online is through affiliate marketing, which basically implies that you will be promoting somebody else's products. It doesn't matter if it would be a physical product or an e-product, all you would need to do is to find the right merchant and promote whatever they have on offer on your own site (or blogs).
You will get a percentage of every sale that you generate through your digital marketing efforts.
Amazon FBA on the other hand is a fulfillment service that Amazon offers sellers to help them with shipping, storage, and customer support which are all vital components of online marketing but if they were not offering this, then the whole thing would collapse since many people trust Amazon for their shopping needs.
Suggested Reading: 10 Reasons to Start Your Shopify Dropshipping Store
What are some best niches to target in affiliate marketing?
I suggest choosing a niche where there's good demand for the product, you're able to find relevant products that will sell well (by checking different merchants' websites), and it's easy to build your site around this particular niche.
It's not uncommon for people to promote things that they're passionate about, but just remember that your audience is different and you have to speak their language – otherwise, they'll look elsewhere for more relevant content.
If you're into fitness and want to start promoting fitness products online then it would be best if you had experience in that area. People trust experts, so if you're able to speak about your experiences as a fitness enthusiast or even better – an athlete, then people will be more inclined to listen and actually buy what you're promoting!
What are some examples of successful affiliate marketers?
Successful affiliate marketing is often dependent on choosing the right niche for you. Nowadays, you can find a lot of examples online of people raking in big money with affiliate marketing.
If you're into fitness, then there's Jillian Michaels who used to be an American athlete and now is one of the best fitness experts in the world. She even has her own studio!
Remember when Oprah endorsed and made all those shakes by "Shapely" popular? If you were an affiliate marketer for that product, then you could have worked with them and promoted their products online to get your commission.
If you're into cooking and want to start promoting cookware or food processors from a merchant, then I'm sure there's also someone who's making affiliate marketing work for them.
You just need to find a niche for yourself, get into it, and then start promoting products in that niche online!
How long does it take to make money with affiliate marketing?
The length of time it takes to earn actual money using affiliate marketing will depend on your own effort and the type of products you're promoting.
In some niches, it might be possible to start earning from day one but in others, you need time and patience especially if you're just starting.
Start small by promoting things that you know a lot about and once you get the hang of online marketing then gradually move on – there's no need to rush things.
It's always good if you have a blog of your own anyway so that you're not just promoting products but educating people at the same time which lets them know what they're getting when it comes to buying something.
What affiliate marketing tools do I need to get started?
The first thing you'll need is a domain name because your website will be the foundation of your online marketing strategy.
You can register a domain name at GoDaddy or Bluehost, both of which have been recommended to me by fellow bloggers and are easy to work with.
After you have acquired a domain, it's time for hosting – this is where you will actually be setting up your website, so you need to host it somewhere that's reliable like Bluehost or Siteground.
Suggested Reading: Free Web Hosting For Small Business Websites?
Tip: Some web hosting packages come with a free domain name. That'll save you the domain cost.
If you're new to online marketing and haven't built an email list yet, you should start by building up an email list because that's the easiest way to keep in touch with your audience and market to them over time.
If you're using WordPress, then there's a great plugin for autoresponders called "Aweber".
What affiliate marketing learning resources do I need to get started?
One resource I'd recommend definitely checking out to get started is Wealthy Affiliate because they have tons of great tutorials including video and writing.
Having a place to learn from like this gives you a lot of value upfront, so I'd recommend signing up for the free membership just to see if it's right for you.
These are some of the most frequently asked questions about Affiliate Marketing, especially from beginners. I hope this helped. If you have any questions or comments, please feel free to let me know.
Good luck!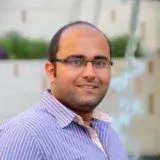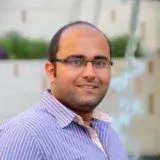 Ali is a digital marketing blogger and an author. He is a passionate writer who uses the power of words to share his thoughts and messages with the world. When he is not writing, he loves to spend time with his family. He has written many articles on digital marketing over the years for leading publications, including Business2Community, Inc. Magazine, and Marketing Profs.