Who wouldn't want to know how to make money on YouTube? With the platform paying millions of dollars to creators every month, I know I would. So, let's explore together to find out what it takes.
Launched in 2005, YouTube comes second after Google, on the list of the most visited websites globally. And, hundreds of millions of video creators are making crazy money on the platform.
But are you among those reaping big here? Do you even know how to make money on YouTube?
Well, the hard fact is you don't just wake up and start making money on the platform as many people think– although we've seen several overnight millionaires. You need time, patience, effort, and, most importantly, strategizing.
For this reason, we have done an extensive research to come up with these incredible strategies on how to make money on YouTube, just for you. This way, you won't have to remain on the average-earning crowd but join the elite YouTube earners.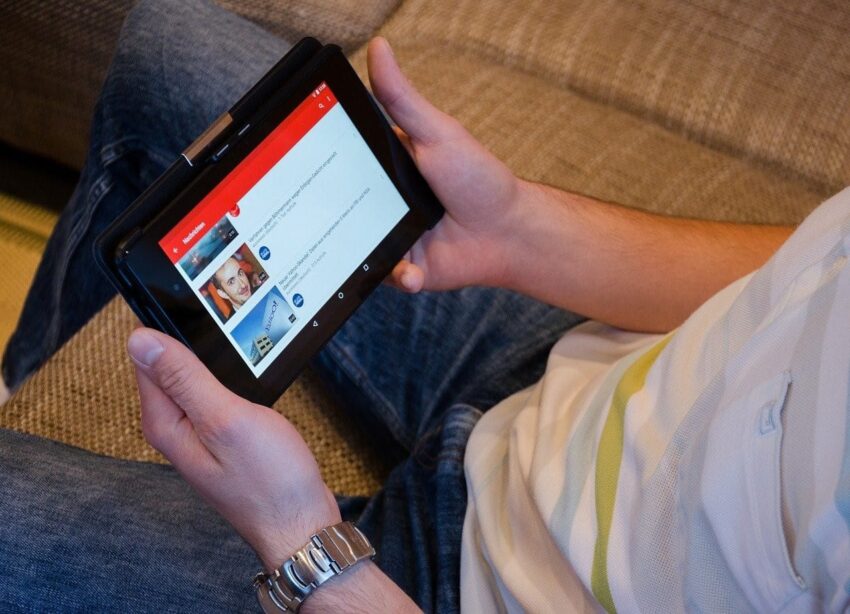 Top Strategies on how to Make Money on YouTube
These are proven strategies on how to make money on YouTube that every creator should employ.
1. Joining the YouTube Partner Program
This is the easiest way to make money on YouTube. And, while it's not mandatory to become a Partner to make money on the platform (as having enough views and an AdSense account will do), it's a lot easier doing it as a Partner.
Once you become a YouTube Partner, it opens up other numerous income streams besides ads, giving you a better chance to make even more money. For instance, you'll get access to YouTube Premium revenue, Super Chat, merchandise shelf, channel memberships, etc.
All these allow you to benefit more from your channel's loyal fans. So, how do you go about it?
Open a YouTube channel.
Attain YouTube's minimum requirements for channel monetization (1,000 subscribers, 4000 watch hours).
Set up your AdSense account (YouTube offers a complete guideline to do this).
Explore the available monetization features for your channel (as mentioned above) and understand the requirements for each. Set your preferred option.
Adhere to the stipulated YouTube policies, community guidelines, and copyright laws.
From here, you can start uploading your videos and start making money on YouTube.
What Kind of Content Should I Put on YouTube?
As a beginner, you've probably asked yourself this question more than once. And, while there's no type of content that guarantees 100% success, some content does much better than others.
But firstly, one thing that might really help is to avoid controversial content. Advertisers are more comfortable putting their ads on non-controversial videos. This means you are likely to get less AdSense income with controversial content.
Some of the best performing topics on YouTube that you can venture into include:
Gaming
Entertainment
Food
Music
Sports
Travel
Beauty and Fashion
Science
Technology
So, if you are trying to learn how to make money on YouTube, you should consider some of these categories. Imagine even as a gamer, you can learn how to make money gaming on YouTube.
2. Sell Own Merchandise
Creating content comes first when looking at ways on how to make money on YouTube. This is because great content attracts massive viewership, which in turn allows you to monetize your channel.
However, after you have a sizeable fan base and subscribers, you can also diversify your income streams by selling merchandise. Your fans become your customers.
You can sell anything from branded T-shirts, hoodies, designer clothes, etc.
If you want to become a successful entrepreneur on YouTube, follow these simple steps:
Design your product – it must be unique and help your fans to connect even more with you.
Create or source the product – find a manufacturer or a supplier who can make and deliver the product to you or the customer. If you don't want the hassle of creating and shipping the items, you can opt for dropshipping options with a platform like Shopify.
Create an online shop – you'll certainly need an online shop or a landing page, which can handle your sales. And, since you will need to link it from your videos, ensure that you research on YouTube's approved merchandise sites first. You can try out Leadpages, an all-time best landing page builder for your page.
Enable the Merchandise shelf
Use your videos to promote the merchandise – for instance, wear a branded hoody when recording your videos.
Note: Always remember to include the link to your shop in your video descriptions.
3. Earn through Affiliate Marketing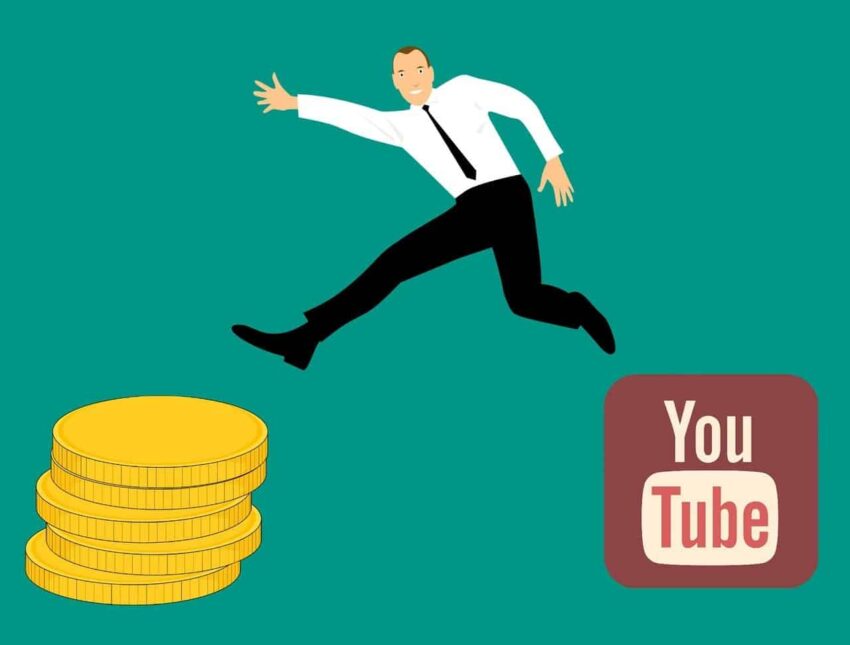 This refers to getting paid to promote another brand's product or service on your channel. You can do this through endorsements, placements, or any other type of promotional content. However, always ensure that your viewers are aware of your partnership with the brands (disclosure).
If your channel is designed for product reviews, it is even easier as the brand pays only when they make sales. But, whichever type of channel you can maximize on affiliate marketing.
Some of the best affiliate programs to try out include Amazon and ClickBank Affiliate programs. With Amazon, you get a commission of up to 10% of every sale made. On the other hand, ClickBank can pay anywhere between 1% and 75% per sale, depending on the vendor.
All you need is to encourage your viewers to visit the specific brand's store or buy their products or services. The more sales that come through your affiliate link, the more money you make.
See related: FlexOffers Review: A Diverse, Flexible Affiliate Network
4. Joining YouTube BrandConnect
BrandConnect is a form of affiliate marketing service from YouTube. It helps connect content creators with potential brands searching for branded content campaigns. Through this service, creators make money by including advertiser content in their videos.
The good thing here is that you have the freedom to choose whom you work with, as well as retain creative control.
However, BrandConnect is available only to select channels. For this reason, you must meet the following requirements before you can make money with the service.
Be at least 18 years old.
Be a US, UK, or Canadian resident.
Have signed up for the YouTube Partner Program
Have no pending Community Guidelines strikes
How to Join YouTube BrandConnect
If you are eligible for YouTube BrandConnect, follow these simple steps.
Sign in to YouTube and go here
Click the Sign-up button
Accept the contract and sign up
Once YouTube finds a suitable BrandConnect opportunity for you, they will send you an email.
Currently, YouTube BrandConnect is an invite-only monetization option.
5. Maximizing on Channel Memberships
The more subscribers your YouTube channel has, the more options you have of making money on the platform. Channel Memberships is one such great money-making opportunity.
Here, viewers are allowed to join your channel on a monthly subscription basis. And by doing so, they get access to members-only special perks such as badges, member-only content, emojis, etc.
Eligibility Requirements
Must be of the legal adult age of 18 years or more
Have over 1,000 subscribers on your channel
Have joined the YouTube Partner Program
You reside in any of the "Available" locations
Your channel is not made for kids
The channel has minimal ineligible videos
There is a Community tab on your channel
You should, however, note that meeting these requirements is not a 100% guarantee of getting Channel Memberships. If you qualify, you'll see the "Memberships" option on this page.
The good thing about this option is that you get to choose how much money you charge per membership level.
6. Crowdfunding
Whether you are looking for resources to fund a channel or personal-related project or even create a source of monthly donations, crowdfunding is the way. Many YouTubers are using crowdfunding to solicit funds from their fans. The fans are ready to chip in to support their favorite influencer's idea or project as long as they are compelling.
So, if you think you can get your viewers to donate some money towards your project, you can try out YouTube Crowdfunding. You must, however, create a compelling video that gives your fans a peek at what you intend to do.
Also, you should find out the best crowdfunding sites that are YouTube-approved. For instance, Kickstarter or GoFundMe are excellent sites for one-off crowdfunding campaigns. Patreon, on the other hand, works best for recurring funding projects.
How to go about it:
Set your crowdfunding account
Use your videos to promote the campaign
Promote the campaign on your other social media platforms like Facebook, Instagram, etc.
7. Fan Funding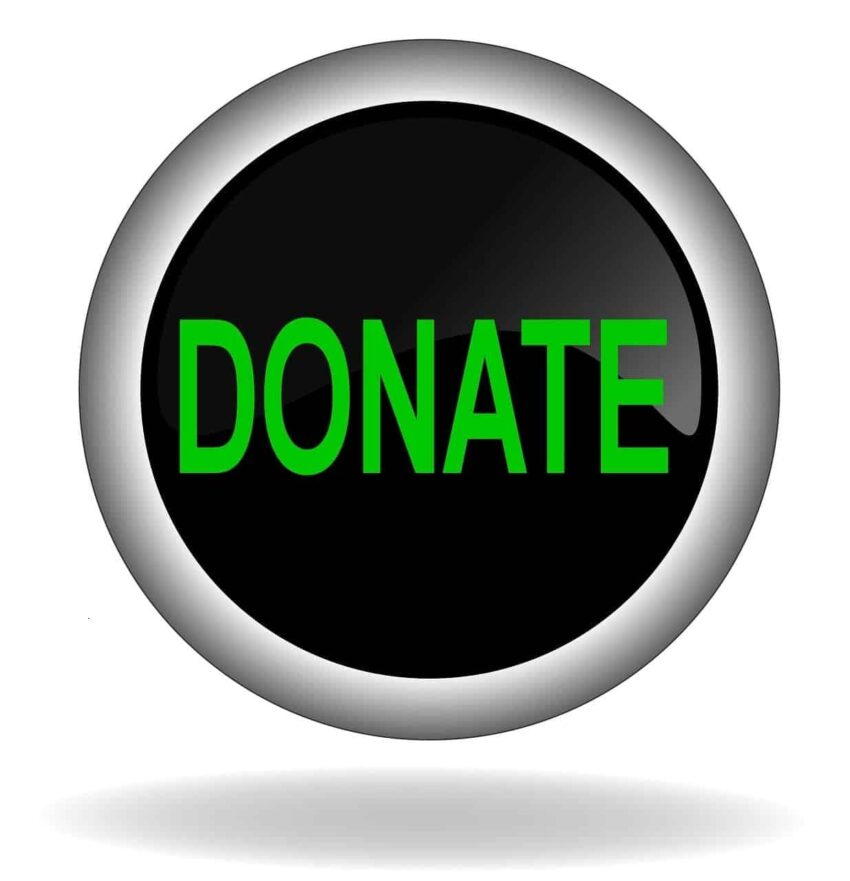 While this is almost similar to crowdfunding, it works more or less like tipping. This option allows your fans to give donations to support your work.
It is a voluntary option where the fans are not obligated to fund you but do it out of their own will. The secret to getting these donations from your fans is by creating premium content that they love. This way, you can easily compel them to offer ongoing support.
It is a way of influencers engaging with their most loyal fans and soliciting their support. Some of the best platforms for fan funding include Patreon, Buy Me A Coffee, Tipeee, etc.
8. YouTube Shorts Fund
While this is a new program, it's an excellent option for creators making short videos. The fund offers these creators access to around $100 million throughout 2021 and 2022.
So, whether you are creating videos to reach the masses or just the funny ones targeting your friends, you can participate in YouTube Shorts Fund and make money. All you need is a great idea and a phone to record the video.
How it Works
The fund contacts thousands of creators every month based on the performance of their channel's, previous month's Shorts. Creators are eligible to win a bonus ranging from $100 to $10,000 from the Shorts Fund. The amount is determined through several performance metrics, including:
Monthly Shorts views on the channel
Location of the audience
However, to participate, you must be residing in an eligible country and be 13 or more years old.
9. License Your Content to the Media
Sometimes, one or more of your videos may go viral, making everyone want to use them for their audience. When this happens, licensing your content is an excellent way to make more money. This means that everyone who wants to use the video must first pay for it.
For instance, different media companies, including TV news outlets and online news sites, use viral content to entertain or reach their audience better. Other content creators might also want to use your content on their channels.
All this gives you more opportunities to make more money.
Even better, it's possible to list your viral videos in various marketplaces, making it easier for interested people to find them. An excellent example of such a marketplace is Jukin Media.
10. Become a Brand Influencer
YouTube is mostly about viewership. The more people who see and subscribe to your channel, the higher your chances of making it on the platform.
Various brands are always looking for influencers whose channels attract large viewership to advertise with them. This guarantees the brands that their product or service ads will reach a large audience as required.
This means that with a large fan base, you have the upper hand when it comes to negotiating for these deals.
How Much Do YouTubers Make?
Some YouTubers are making millions of dollars, while others are not. Reason! How much money you make on YouTube varies based on so many factors such as your creativity, content niche, demographics, SEO, target audience, industries, etc. But, generally, there's no limit to what you can make.
You should, however, note that YouTube has its own payment structure and policies. For instance, the platform pays from $3 to $5 per 1,000 views on your channel. This means the more views your channel attracts, the larger the paycheck.
Can You Make Money on YouTube without Making Videos?
Absolutely! If you don't wish to make or can't make your own videos, it doesn't mean that YouTube isn't for you. You can still make money through Creative Commons. This is a legal option that allows YouTubers to recreate and republish other people's work without infringing copyright policies.
For more information on this, you can read our comprehensive guide on "how to make money on YouTube without making videos."
How to Make a YouTube Video
There are several options to make videos for your YouTube channel. However, if you are a beginner, I would recommend using Canva to ensure high-quality videos.
Whether you are starting from scratch or using Canva's extensive library for ready-made templates, it enables you to create unique videos. Canva's library also includes stock images, music, videos, and elements to help make your video look more professional.
All you need is to go on their homepage, select "Features" on the top, click on the "Explore" button and finally choose "Videos." Clicking on the option, "Make a Video," gets you started.
And, if you want a complete course on how to create or upload YouTube videos or even get more viewers on YouTube, you can try out Udemy or Skillshare. Their courses will significantly add to your knowledge of how to make money on YouTube.
How Long Does it Take to Upload a Video to YouTube?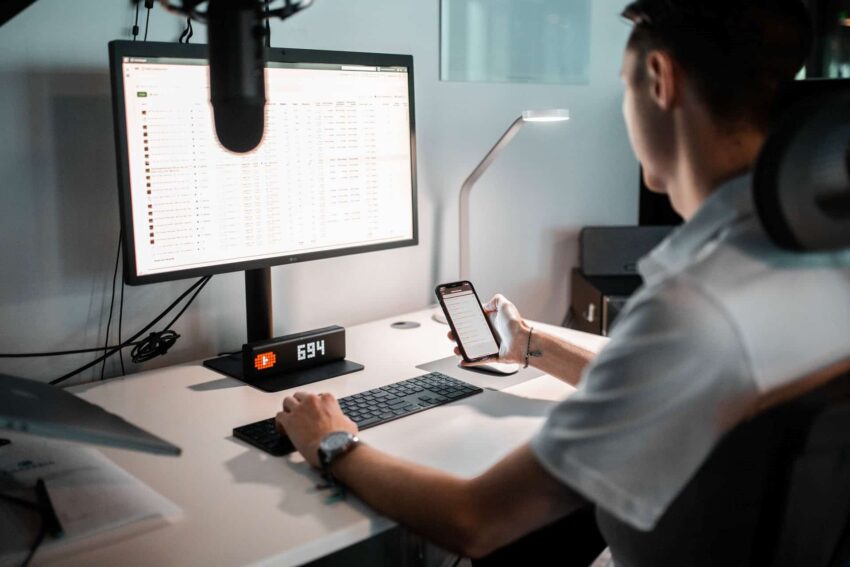 Generally, uploading a file on YouTube might take just a few minutes or even several hours.
The time it takes to upload a video depends on several factors, including the file's size and type, internet speeds, resolution, uploads traffic. The type and format of a video determine its size.
How to See Your Subscribers on YouTube
If you want to see the full list of your channel's subscribers, you have to use YouTube's desktop version through a browser – not present on a mobile app.
This is how to go about it:
Log into your account and click on the profile photo
Click the "Your Channel" option
You'll see the number of your channel's subscribers below your username.
If you are using a mobile device, follow these steps:
Log in and click on the profile photo
Click on the "Your Channel" button
The subscribers are displayed beneath your username
What is the 100 Million Play Button?
If you hit the 100 million subscribers mark on YouTube, you receive this special award known as the 100 million play button (Red Diamond Play Button).
Now, those are a lot of subscribers! In fact, YouTube has only awarded four channels, so far, with this award.
What is YouTube Automation?
This is basically the outsourcing of YouTube channel creation services, including video production, optimization, and daily channel maintenance.
Established by Caleb Boxx in 2016, YouTube automation is helping content creators to create viral videos that can become a source of stable passive income.
How to make money on YouTube keeps on changing. And if we don't adapt to the changes, we might fail to reap the full benefits of this incredible platform.
Related Resources