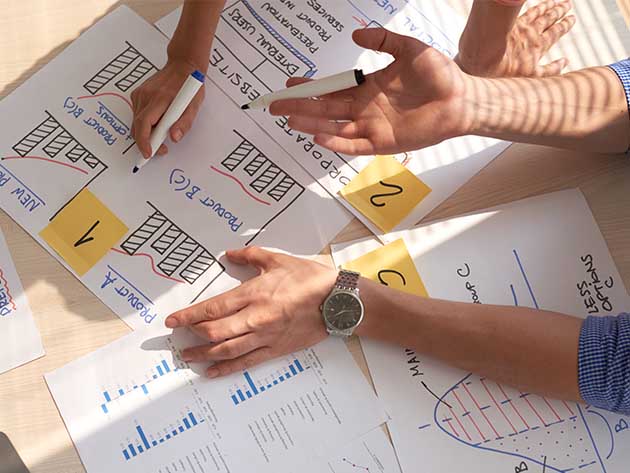 In this course, you'll learn how to skyrocket your traffic and sales by recruiting affiliates. This is the same material that instructor Alun Hill uses to train staff and outsourcers in his own businesses and after completing this course, you'll know how to evaluate and recruit the best possible affiliates, thus growing your sales exponentially. By the end of this course, you will have learned how to recruit the best affiliates.
Access 5 lectures & 0.5 hour of content 24/7
Skyrocket your traffic & sales by recruiting affiliates
Create a "gateway" page
Learn the easy & effective way to find good hardworking affiliates
Recruit the best affiliates
SkillSuccess | 2,000+ carefully curated online video coursesAs featured on CNN, Entrepreneur, Mashable, CNET, TechRadar, and more!
SkillSuccess is the hub to learn any skill on your own time, at your own pace. Take your learning anywhere you go on any device including your computer, TV, tablet, or mobile phone. SkillSuccess provides 1,000+ carefully curated and organized online video courses on different categories: from business to lifestyle. Their support team is at your service with a click of a button. Emails answered quickly and live chat standing by. Learn from the experts, earn your skill certificate and share your feedback.
Alun Hill | Long Time International TV & Radio Journalist
As a journalist, Alun interviews some of the world's most successful (and secretive!) business people – and he reveals all in his courses! The best way to learn is always to learn from the experts!
Business & Travel Writing and Broadcasting
Alun started his broadcasting career with the BBC when he was a mere British Grammar Schoolboy. He co-hosted a weekly radio show devoted to children, the first of its kind, in what has since become known as the "zoo format". Alun has since broadcast on many stations around the world, on both TV and Radio.
Business Journalism
Alun wrote and filmed business for a range of publications and websites, internationally as well as for CNN TV – with an emphasis on marketing and business growth. He also produces radio reports from his own fully equipped home studio, which are syndicated worldwide.
Others
Retired: British Association of Journalists
Member: The Media Society, London
Member: The Foreign Press Association
Member: The Royal Commonwealth Society, London